For more than 90 years, Lederwaren Voegels has been known in Cologne
History
For more than 90 years, Lederwaren Voegels has been known in Cologne as a provider of expert advice with a comprehensive selection of travel and leather goods.
The company was founded in 1923 when upholsterer master Franz Voegels began his business in Cologne Deutz with a small workshop for leather goods. Together with brother Karl, he named the company Lederwaren Franz & Karl Voegels KG.
In the following years, the company developed from a small business to an entire leather goods factory. The 1930's were characterized by an enormous expansion of the business. Which made a relocation to the site in Cäcilienstrasse necessary. The company building was destroyed in the war and replaced by the building complex constructed in 1954.
In the company's own workshop, mainly briefcases, sample cases and custom-made products such as money transportation bags and special cases for trade and industry were produced. Apart from products from the own production, however, third-party products were also increasingly sold.
When company founder Franz Voegels passed away in March 1969, his son Barthel Voegels continued managing the company. Under his direction, the original factory was gradually converted into a commercial business. The range of products was continuously expanded and today includes a comprehensive range of leather goods and travel products. Not only private customers, but also many industrial and commercial companies from the Cologne area and from all over Germany have been part of the regular customer base for decades.
Today, Martin Voegels is a member of the third family generation to taken over the business.
He joined the company in 1991, which then had 8 employees, and has been the sole managing director since 1999.
Since the year 2000, an extensive product range has been developed around the areas of school and leisure to form a further focus in the assortment of goods.
Especially when shopping for school bags, a professional and detailed advisory service is necessary and a matter of course at Lederwaren Voegels.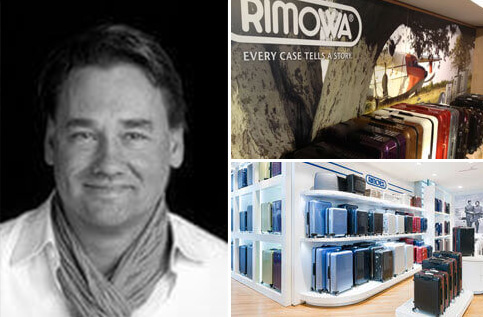 In April 2015, Lederwaren Voegels moved into its new premises in Ludwigstrasse 1 – only 500m from the old location on Cäcilienstrasse. Since then, the assortment has been presented in the company's own business premises on an area of more than 450 sqm in two sales areas, with a more spacious, brighter and modern atmosphere.
A special highlight for the opening of the new location was the strictly limited RIMOWA edition "RIMOWA für Lederwaren Voegels", which was offered exclusively during the opening weeks.
Due to the enormous popularity among clients, the sales team was also expanded and the opening hours extended to Saturday.